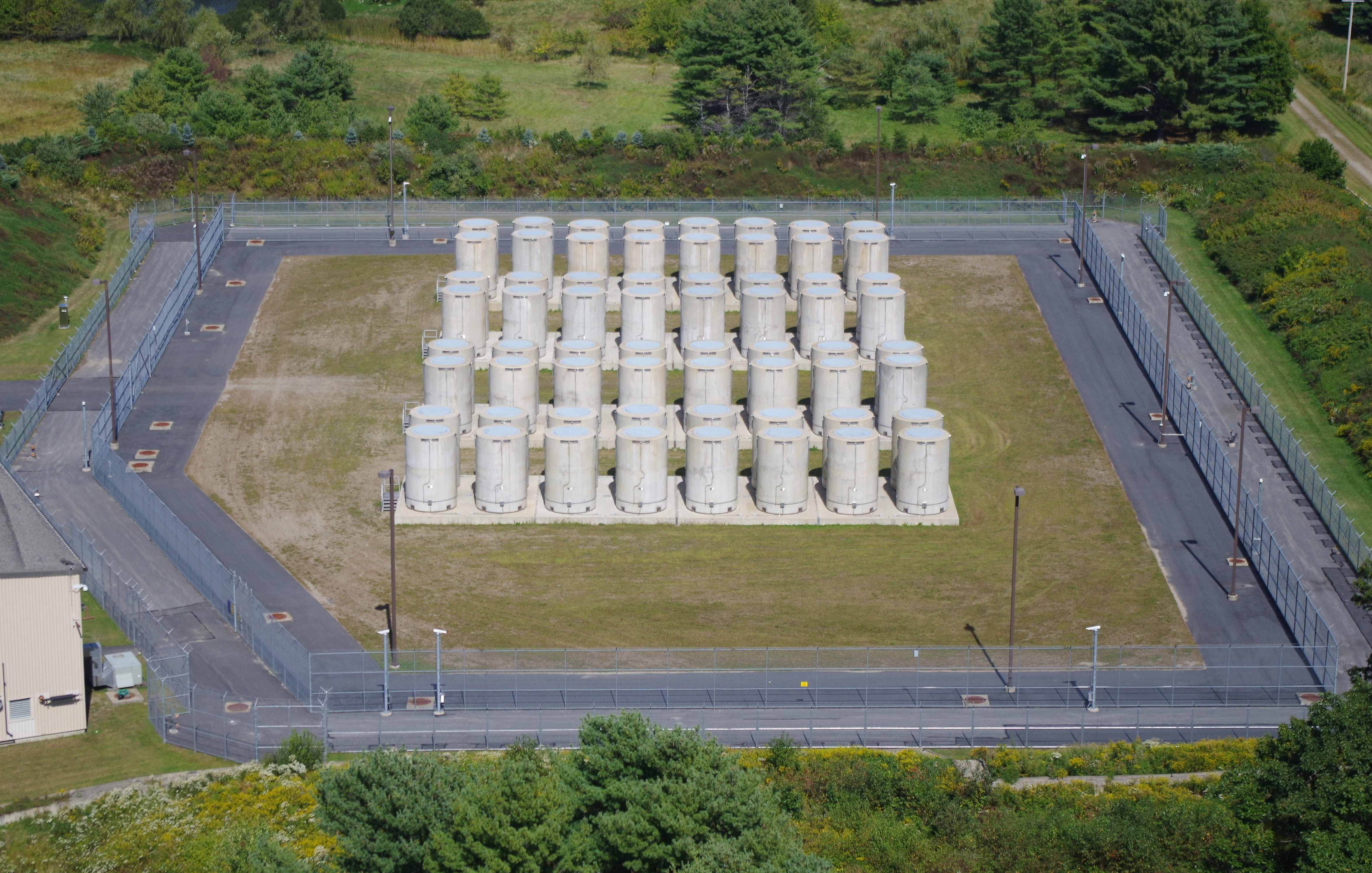 Maine Yankee Atomic Power Company primariliy operates an interim facility for the safe, secure storage of the former nuclear power plant's spent nuclear fuel and Greater than Class C Waste located in Wiscasset, Maine on the approximately 180-acre Bailey Point Peninsula.
Spent nuclear fuel is the fuel that was used in Maine Yankee's reactor during plant operations from 1972-1996. Greater than Class C Waste is irradiated steel that was removed from Maine Yankee's reactor vessel. As required by federal statute and contract, removal of this material is the responsibility of the United States Department of Energy and was to have begun by the end of January 1998.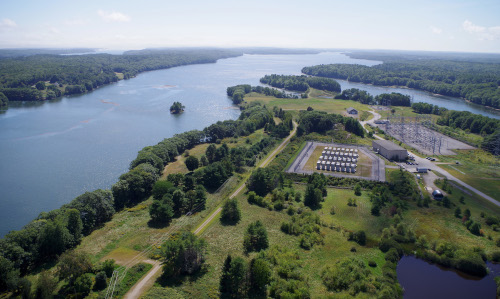 Maine Yankee's spent nuclear fuel and Greater than Class C Waste is stored at the approximately 11-acre Independent Spent Fuel Storage Installation (ISFSI) in accordance with its U.S. Nuclear Regulatory Commission license and all applicable regulations. The ISFSI is what remains at the site following the successful decommissioning of the Maine Yankee nuclear power plant in October 2005. To view the NRC's Inspection Reports for the Maine Yankee ISFSI please go to the Document Room.
Maine Yankee is actively involved with the State of Maine, members of Congress, our Community Advisory Panel, and others in New England and nationally urging the federal government to fulfill its obligation to remove the spent nuclear fuel. Maine Yankee is also seeking monetary damages from the federal government over its failure to remove the spent nuclear fuel.
The longer the federal government delays in fulfilling its obligations, the greater the potential monetary damages will be. For more information on Maine Yankee's litigation with the federal government, go to the Fuel Storage and Removal page.
⌃